School of Architecture
Construction Yard
A hand on workshop on construction of different Jaali patterns, Various bonds, Junctions, Brick Arches and Foundations details, for the students of first semester and second semester was conducted for two days to make the students aware of the basic of construction techniques. In this Construction yard students got in depth knowledge and experience of practical aspects of construction activities such as brick bond, Cavity walls, preparation of cement sand mortar, shaping of bricks use of construction tools, Arches detail and shuttering etc. The students were dividing into groups of 3 students for the task and they successfully constructed segmental arch, semicircular arch, flat arch, horse shoe arch, twisted column and Jaali Patterns used in building façade.
The workshop was a huge success as all students took active part in constructing activities and learnt a lot.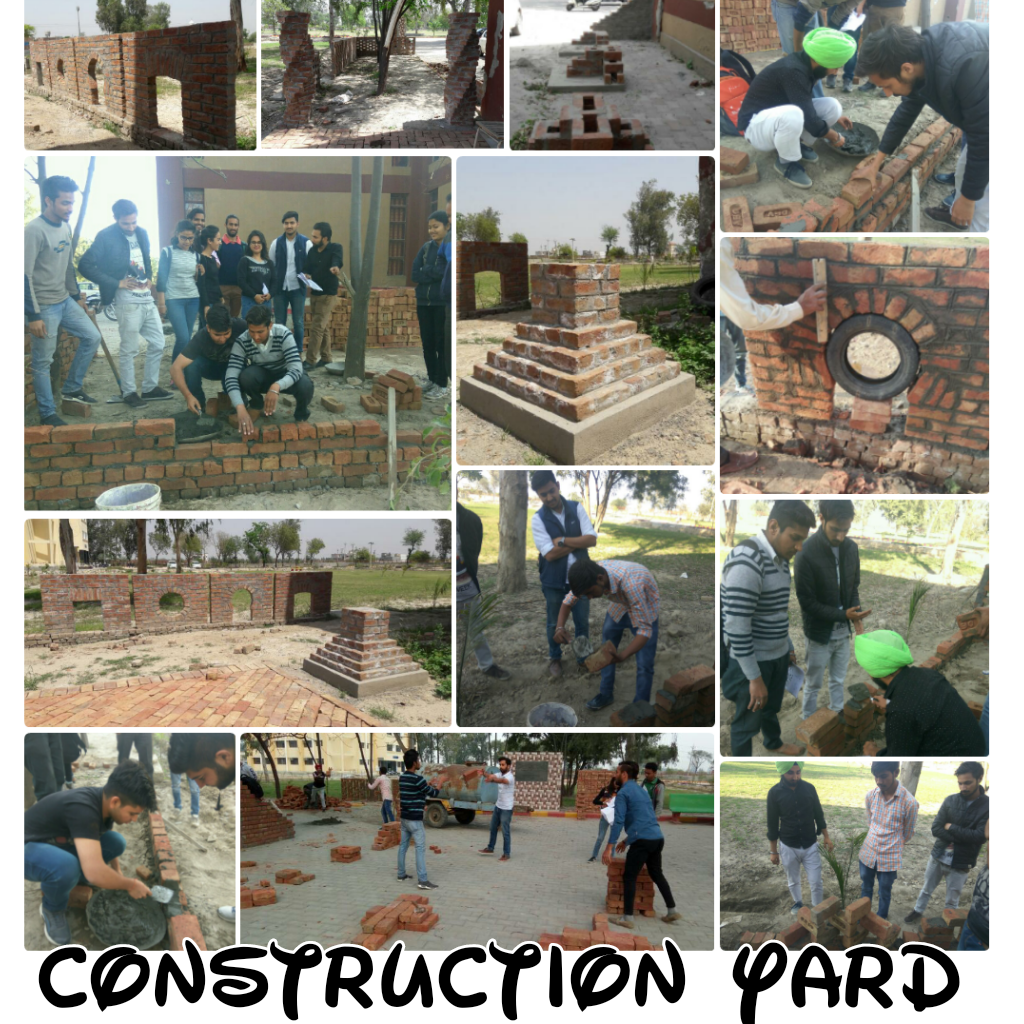 Find Us With Google Maps »


Official Address:
Director
Shaheed Bhagat Singh State Technical Campus
Moga Road (NH-95), Ferozepur-152004 (Punjab) India
☎ +91-1632-242138 [Fax], 91-8288-012050 [Phone]
Email: director@sbsstc.ac.in

Copyright © 2015 - All Rights Reserved.